Keyboardist Allan Zavod passed away !
Allan Zavod with Jean Luc Ponty at the Greek Theatre in Berkley, California in 1982
I am very sad to learn that Australian keyboardist Allan Zavod who toured and recorded with my band from 1976 to the early 80s (albums 'Imaginary Voyage' - 'Enigmatic Ocean' etc...) passed away a few days ago in Australia. Allan was originally a great jazz pianist who studied at the Berklee School in Boston, and played also with Maynard Ferguson, Billy Cobham, Frank Zappa among others, and was a synthesizer expert. He had a great personality and lately was teaching and writing for symphony orchestras, films etc. in Australia. We miss him!
Jean-Luc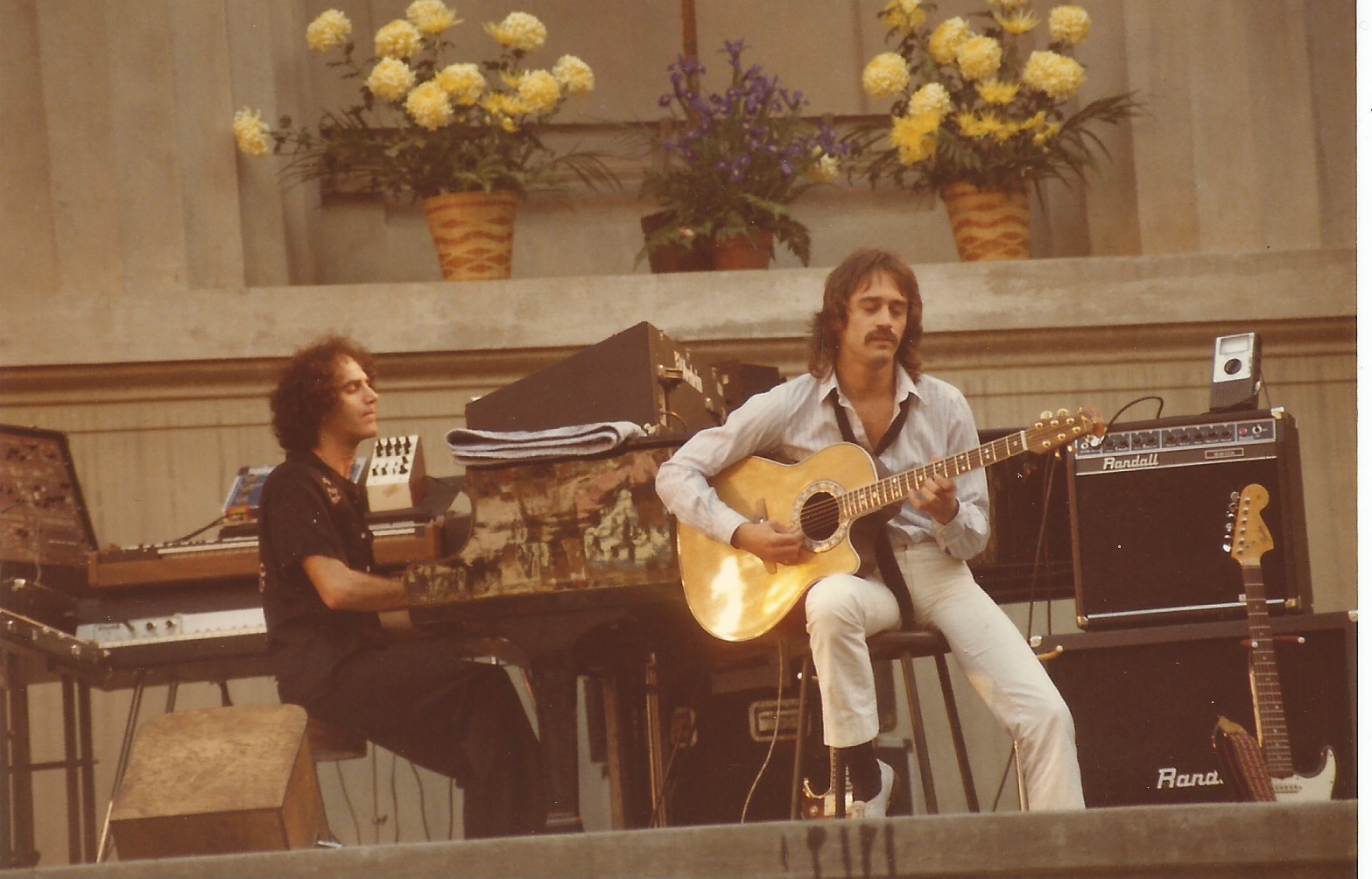 Allan Zavod with guitarist Jamie Glaser at the Greek Theatre in Berkley, California in 1982